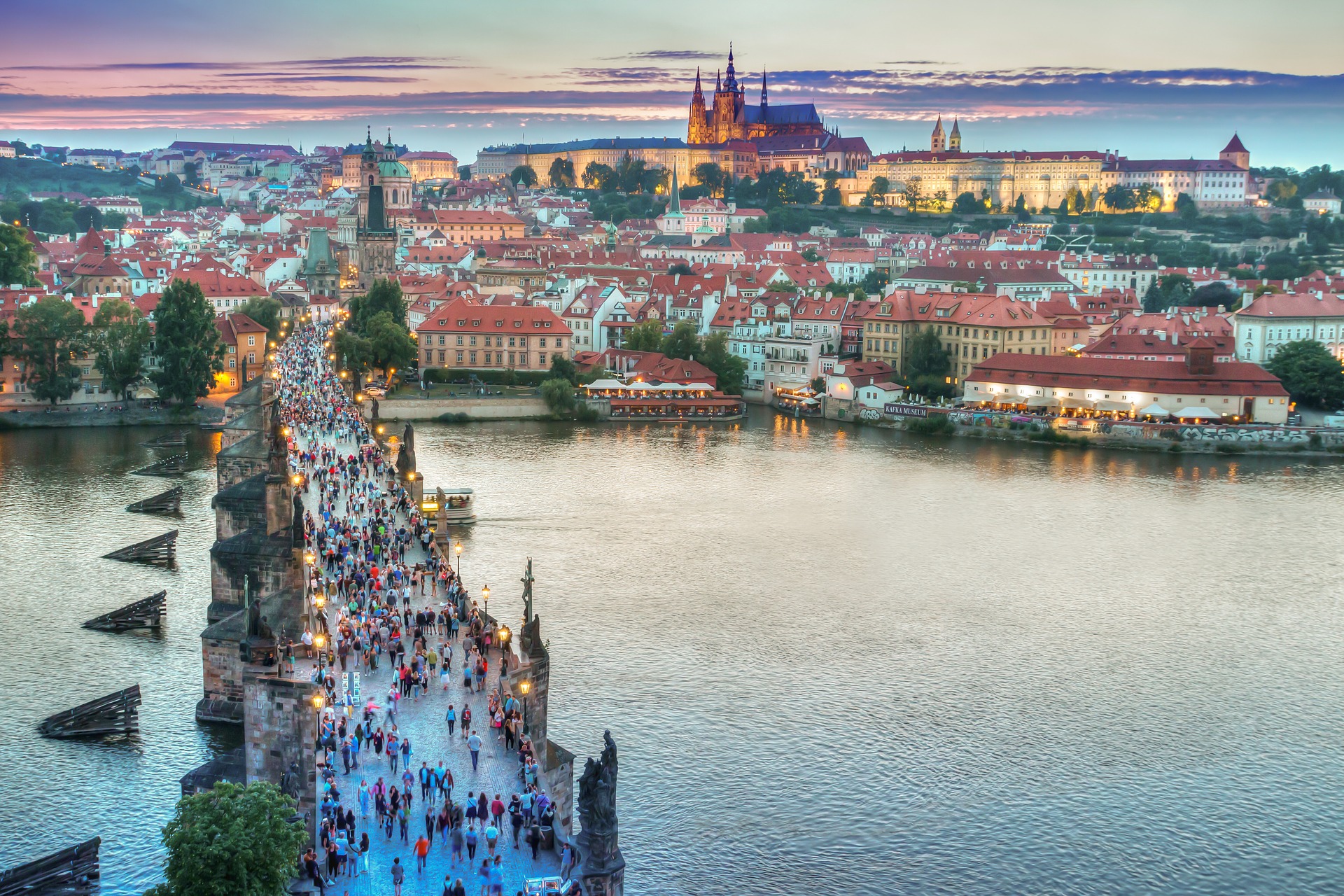 In the past few years, World Floorball Championships visited cities such as Riga, Bratislava, Gothenburg or Tampere. Now it´s Prague´s turn again - after two successful World Championships in 1998 and 2008. And the city for sure is a perfect match for an event like that!

Prague, the biggest city and also the capital of the Czech Republic lies in the heart of Europe - and throughout history, the city has been shaped by emperors, famous writers or artists.
Nicknamed "the city of a hundred spires," Prague offers breathtaking views every day. You can admire the ancient heart of the city from the observation deck of the tower of Old Town Hall, and discover the charm of the Lesser Town roofs from the tower of St. Vitus Cathedral. And if you want to add a romantic walk through a park, you can hop on a cable car and go up the Petrin Hill.
But it does not stop there - Prague has something to offer for modern architecture lovers as well. We strongly recommend Frank Gehry's Dancing House (that again offers a beautiful view that you can enjoy with a drink or cake from a restaurant there.) You can as well explore new buildings in the Karlín neighbourhood and the new National Technical Library in Dejvice. Plus, there is of course much much more of these landmarks, beautiful places and must-see places and you will hear about them a bit more in the upcoming months.
As for floorball, Prague is well known amongst world-class florballers! Every summer most of them gather in Prague to start the season in the best possible way - Czech Open Tournament. This biggest international tournament takes place every August and attracts teams such as IBF Falun, Storvreta IBK, KAIS Mora or Pixbo. But it is not only about the big names - also amateur teams are welcomed to join and celebrate floorball together in Prague. And for younger players, there is Prague Games Tournament.
Prague is also the home ground for several famous Czech teams, such as former Superliga Champions Florbal Chodov or Tatran Stresovice.
All in all, it is safe to say that Prague is just the perfect place for floorball and the World Floorball Championships and everyone is welcomed to join us in December to enjoy it together.
See you in Prague!

get your tickets HERE