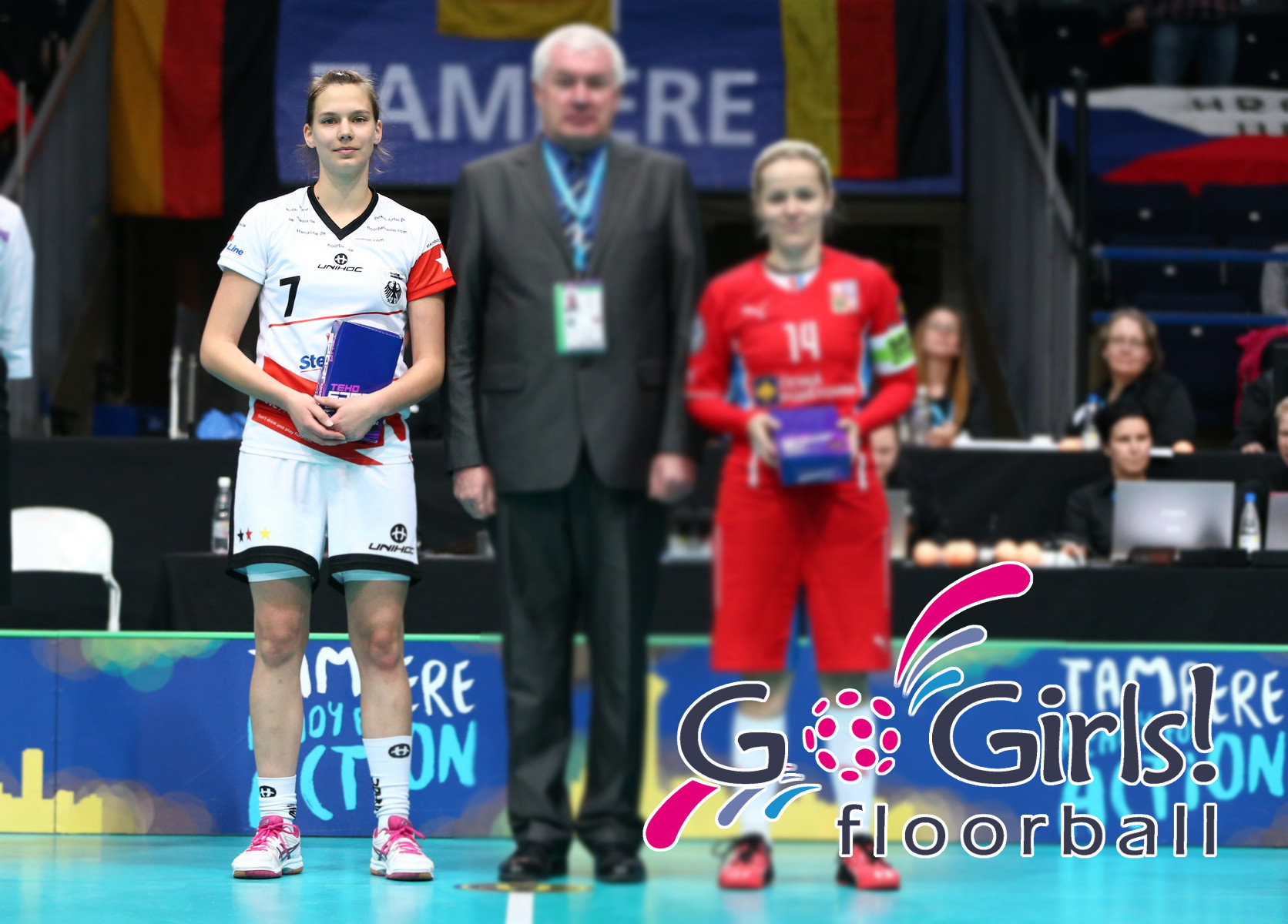 Lisa Merle Entelmann has been part of the German's U19 team in years 2006-2010. In 2009, she also became a part of the Women's team. The 26-year-old forward works in the project management office at the Mercedes-AMG GmbH. Lisa first grabbed a floorball stick when she was 16 and is now proud to be part of team Germany in Bratislava.

How does Men's Floorball and Women's floorball differ in your country?
Men´s Floorball and Women´s Floorball differ vastly. In some regions in Germany, women play together with men in one league. The first league in Germany for women exists this season with 5 Teams. This is good, in 2016/17 and 2015/16 it did not exist at all.
How do you practice floorball?
I practice Floorball 3 to 4 times a week and I have my own physical training as addition.
How did you become a national team player?
I was asked to participate in a training camp. I took the chance to present myself and liked the training, the other girls and playing floorball with them.
What has been the most peculiar situation that has happened to you during a floorball match?
In a WFCQ some years ago, there was a power breakdown in the gym. The match was interrupted to clarify the situation. This break lasted approx. 5-10 minutes. We went into the changing room and danced "Macarena" in a big circle with the whole German National Team. That was very funny. Then, the match was to be continued.
How will you prepare for the WFC?
We prepare our physical and technical skills severally. Therefore, we are in contact with the team staff. One example of this proceeding: I speak regularly with the 2 physiotherapists about my physical training. The matches in November with the National Team are very important to us to accomplish the tactical intricacies and to compete with important opponents.