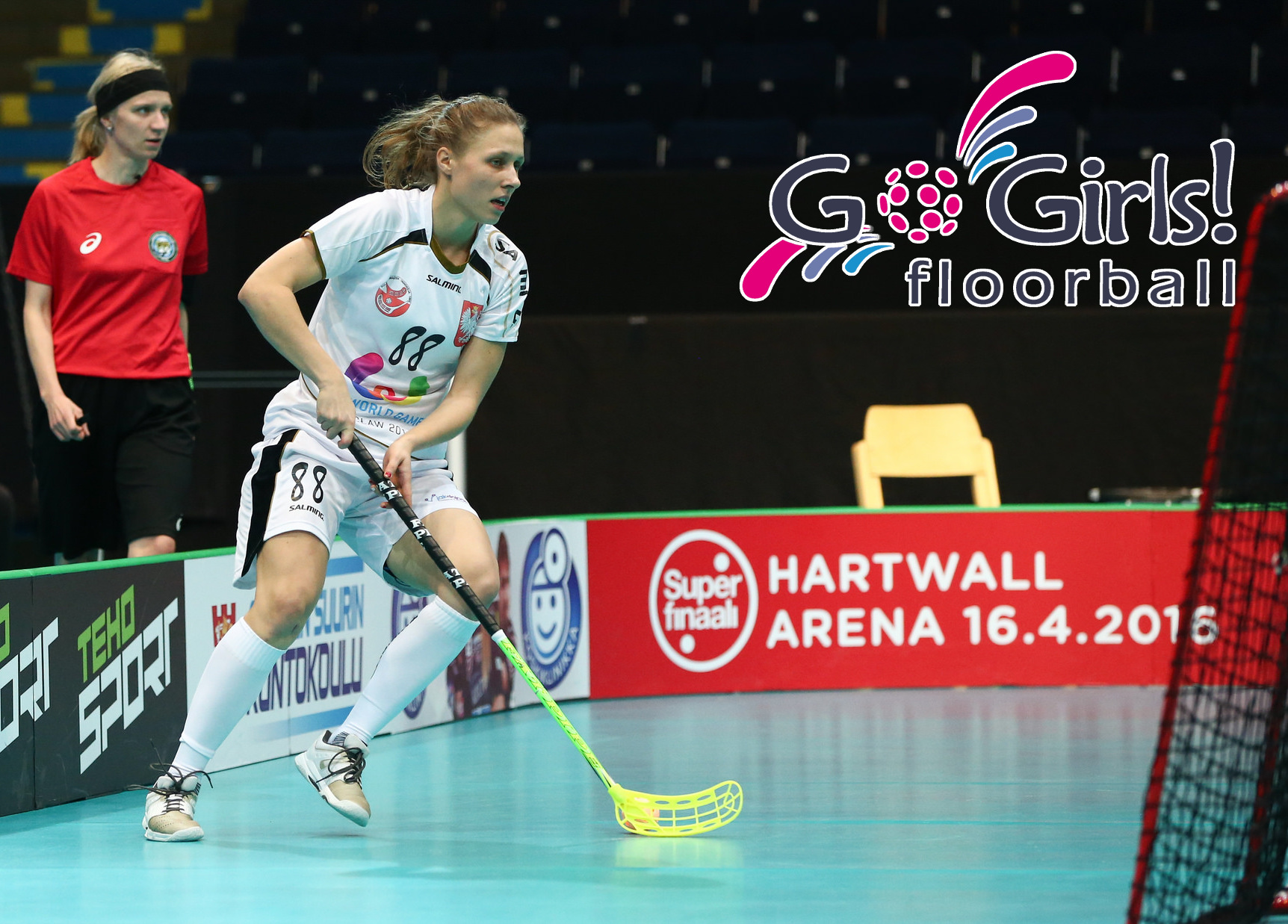 Malgorzata Pazio is a 27-year-old Polish national team player who started playing floorball when she was 12. Now she lives in Umeå in Sweden and works for a pharmaceutical distributor. She plays for SSL team IKSU who won the Champions Cup 2017.

How does Men's Floorball and Women's floorball differ in your country?
It is quite interesting that the difference between men's and women's floorball in Poland is not that significant. Even though there are more male players, both categories and their competitions attract similar media attention.
How do you practice floorball?
In Sweden, during summer and preseason time, we have 6 practices a week, we focus on condition, stamina and strength. Now, when the regular season is on, we train 4-5 times a week, about 2-2,5 hours each time, depending on the game schedule. We train with sticks mostly, but we don't neglect gym work-out or prehab to keep our shape up and minimize the risk of injuries.
How did you become a national team player?
I started in U19 national team at the age of 14, then two years later I got a chance in the adults' team. That time I played in both national teams, I participated in many international meetings and I had a chance to see how floorball looks abroad. This was an invaluable period of my career, I learned a lot and had a lot of fun too.
What has been the most peculiar situation that has happened to you during a floorball match?
The strangest situation that I witnessed during the game was when one referee got injured and couldn't carry on. One of the spectators, a ref in some lower division, borrowed shoes from one of our players, jumped in on the field and took over.
How will you prepare for the WFC?
I am lucky to play in a hardworking team with many Swedish national team players. Club's management created excellent conditions, players have nothing to worry about, we are focused on following the instructions, improving both individual and team skills and performance. The season in Sweden is very intensive, hard workout and frequent practice let us keep up.
Polish national team meets quite regularly in recent months, at first the focus was on preparations for the international tournament in Nitra, Slovakia.