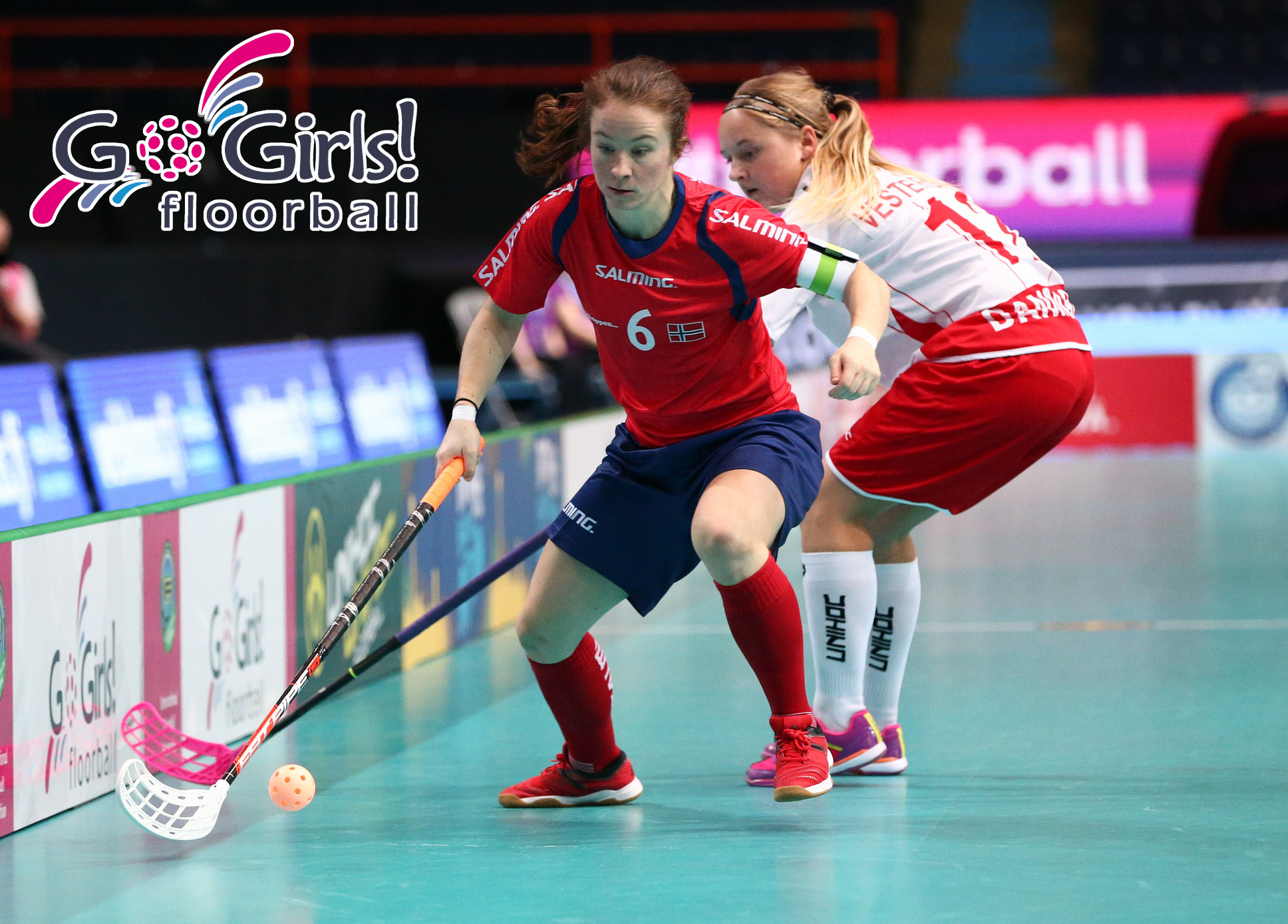 Karen Farnes has been part of the Norwegian national team since 2009. The 28-year-old Software Developer started playing floorball when she was twelve and currently plays in the Swedish top league for Endre IF.

How does Men's Floorball and Women's floorball differ in your country?
The biggest difference is that there is a lot more men playing floorball. This leads to the leagues having more teams, the quality becomes better, the attention to men´s floorball is bigger. As for the game itself, the men's games are often more physical when given the chance, but I also feel it at times can be quite static. While the women´s games have more shifting back and forth type of style.
How do you practice floorball?
It really differs throughout the season. The training load is often periodized, so we have harder or lighter periods, depending on the number of matches, if we have to travel far to away games, if we are approaching play off, what our focus areas are etc.
A standard week in the on-season is physical training (often strength training) on Monday, and then floorball practises Tuesday, Wednesday, Thursday, Saturday. Ending the week on Sunday with a match. We also have some possibilities for extra technical practices or more physical training if wanted or needed.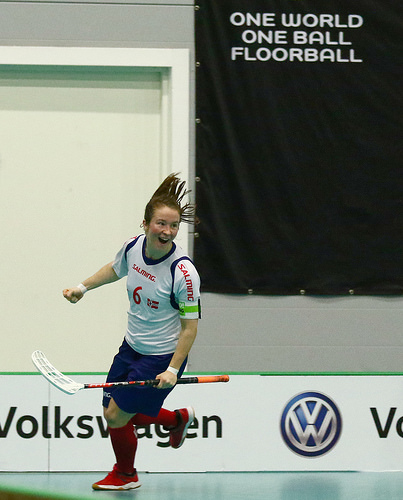 How did you become a national team player?
Most of the floorball community is located around Oslo, even though these days it is hopefully expanding. I am from Trondheim which is located 52 miles north of Oslo, in the middle of Norway. So after I graduated high school I knew I had to move to Oslo and play for one of the higher ranked teams to continue my development and have a chance to take the step up from the junior national team to the women´s national team. So that was exactly what I did. I have always been all about challenging myself, and taking it a step further. Which led me to also later to move to Sweden and play in the highest league there.
My first years in the national team we had focus on and got help with the physical training. Playing with high intensity and a good physical condition has always been my edge. Of course, you should always work on your weaknesses, but I also feel that it is important to know what your strengths are and make sure that you work on them till they become your "superpower". So the focus on physical training helped trigger me into being as fit as I needed.
These things together with me always taking my floorball seriously and prioritizing getting better, I think helped me ensure the position I have in the national team today.
What has been the most peculiar situation that has happened to you during a floorball match?
One season I got a lot of 2-minute penalties for incorrect distance on free shots. I think it is a kind of strange thing to repeatedly have problems with. My theory is that since I am only 157cm long, my relative conception of length is a little bit off. I solved the problem by measuring up a string of yarn that I would pull out in practise to see exactly how long 3m was, unsurprisingly it was always much longer than I anticipated.
How will you prepare for the WFC?
I think what I do in practise each day is the best preparation. I play in a great team with world class opportunities to develop each day. I just have to work hard and do my best. Since playing at WFC physically challenging with many matches in few days. I also train extra condition to be able to give a good performance.
With the national team we will play a 6-team challenge in Slovakia in the end of October. Which will be a great opportunity to get match training before the WFC. We will also have a training camp the week before to train on the final details.