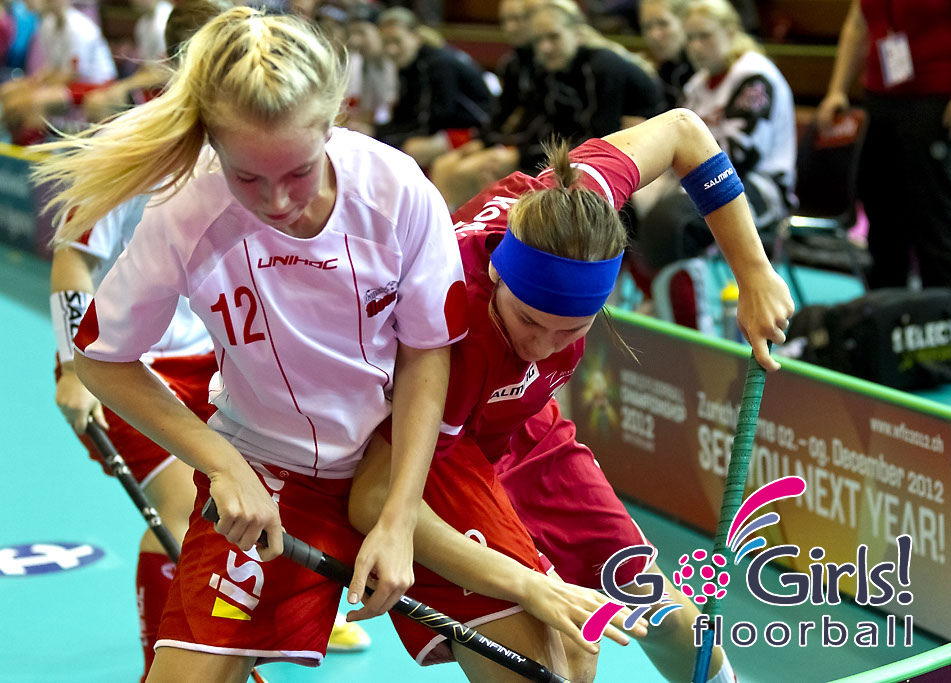 Anne Sofie Thaarup first picked up the floorball stick when she was twelve. The 23-year-old defender plays for the Danish Århus Floorball Klub and made her debut in the Danish national team in 2011.

What do you do as a living?
Right now I am taking a break from my studies in Educational Science at the University of Aarhus, to gain some practical work experience. As floorball has been a high priority next to my studies, I do not have a lot of practical work experience, therefore this sabbatical year hopefully will make me more attractive at the labour market.

How does Men's Floorball and Women's Floorball differ in your country?
I think it is like in most sports that there is a higher focus in all aspects on the men's floorball league compared to the women's floorball league like referees and the tournament. It is also fair to say that there are more high-level players in the men's league. The speed and action level is higher and there are more spectators and therefore this difference is understandable, however if the aim is to grow women's floorball it take investment from players, clubs and the national organization to succeed.

How do you practice floorball?
At my team we practice two hours two times a week and play matches in the weekend. It is important to have physical training beside the team training. For me to live up to the level of the national team, I try to weight-lift three times and one interval training during the week. But for me the crucial part is that I also train with the men's team in my club. This forces me to be and think faster and improve my floorball-skills.

How did you become a national team player?
I believe it was a combination of being at the right place at the right time and working hard to improve my game.
I grew up and played in a small village and I did not even know, that Denmark had a national team in floorball. I was just playing for fun with the boys from my class. When I got too old to play in the boy's team, I started at the women's team in the near by city. Luckily the team had a shortage of defenders so I got a lot of match experience. At the same time this club had always delivered plenty of national team players. So in 2011 I was invited to train with the national team. I clearly remember, that the head coach told me, if I want to be part of the national team I had to train floorball at least four times a week to be at the level I needed. So I started doing that.

What has been the most peculiar situation that has happened to you during a floorball match?
At my first WFC in St. Gallen my parents went to support the team. During a match a guy from a larger group of young Austrian men contacted my father. He wanted to know how to say "Go Denmark" in Danish and also how to pronounce the name of number 12. My father asked why he wanted to know that, and he said, that they want to support Denmark and especially number 12 of the Danish team who was looking very nice. My father reacted… aaah you mean my daughter?

How will you prepare for the WFC?
The national team gets together some times during the year and practices all aspects of the game. In start of November we go to Slovakia to be part of a six nations cub, which will improve the interplay and team spirit. As an individual I train with the men's team in my club to be prepared for the international competition.