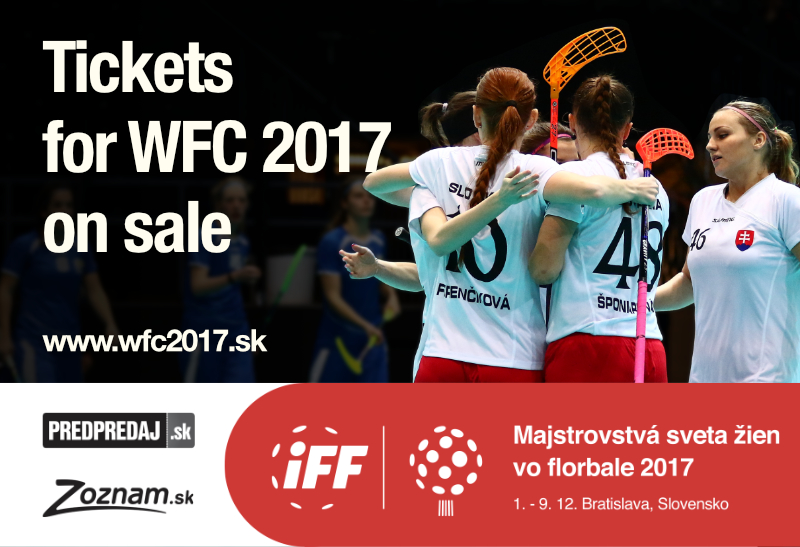 Starting today, daily tickets for WFC 2017 are available. WFC will be held in Bratislava, Slovakia 1.-9.12.2017
Tickets are working on daily basis. Meaning, that by purchasing daily ticket you are eligible to go see all of the games during the day in both arenas. Die-hard floorball fans will be able to see all 6 of the games during Group stage thanks to proximity of both venues.
Tickets do not have assigned seat. Seating is "first come - first served". Therefor, if you would like a better seat selection, we recommend you to come to the arena a little bit earlier.
DAILY TICKETS PRICES:
Groups stage: 8€
Quarter-finals day: 9€
Semi-finals day: 12€
Final day: 15€
Arenas
Ondrej Nepela Arena: capacity 4,500 seats
Hant Arena: capacity 3,500 seats
Tickets are available here--> https://predpredaj.zoznam.sk/en/event/11631/majstrovstva-sveta-vo-florbale-zien-2017--iff-women-s-world-floorball-championships-2017